NV
Registered Agent
Services
As your Commercial Resident Agent Christine Wallace of Select Consulting Group Inc (SLCTG)
goes above and beyond the sub-par Resident Agent companies by:
Remain in good standing with the state of Nevada by proactively informing you of the requirements for compliance.
Respond to any lawsuits in a timely manner by quickly forwarding them to the people you designate.
Respond promptly to legal documents sent by the state by promptly delivering them to the person you've designated.
Housing all of the legally required documents: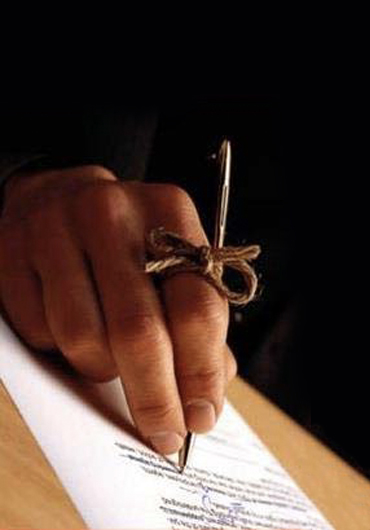 Pursuant to NRS 78.105, private corporations must keep copies of the following records at the office of their resident agent:
Articles of Incorporation and all amendments (certified by Secretary of State);
Bylaws and all amendments (certified by corporate officer); and
Stock ledger or duplicate stock register, revised annually, containing names arranged in alphabetical order of all stockholders, address of stockholders and the number of shares they hold. If the corporation doesn't have the stock ledger, it may keep a statement indicating the name of the custodian of the stock ledger and the address where the lodger is kept. This information must be kept for 3 years after resignation/termination of the Resident Agent or dissolution of the corporation.
Pursuant to NRS 86.246, limited liability companies are required to keep copies of the following records at the office of their resident agent or its principal place of business:
A current list of each member and manager; or
A statement indicating where such a list is maintained
Articles of Organization and all amendments, together with signed copies of powers of attorney; and
Copies of any effective Operating Agreement.
NOTE: These records may be kept at the limited liability company's place of business, unless otherwise stated in the Operating Agreement. See NRS 86.241.
For an existing company first year fee of $235.00 which includes: the State of Nevada's one-time change of Registered Agent filing fee $60.00 and Select Consulting Group's service fee of $175.00. Then SLCTG charges an Annual Fee of $175.00 thereafter. For a company being created $175.00 which includes: signing of appropriate documents and SLCTG's annual service fee $175.00.
NOTE: SLCTG's fees DO NOT include The Secretary of State required annual filing fees.